There are several new fonts to download at languagegeek.com. Previously, there was only "Aboriginal Serif", now there is a companion font "Aboriginal Sans". The characters on each font share the same mapping, and a document written in one should be readable in the other. These two fonts work for Native languages using: Roman Orthography, Syllabics, or Cherokee.
All new languagegeek.com fonts are high quality OpenType fonts. This means that with the correct software, your typing will look more precise and professional. These fonts have built into their programming the means by which ligatures (combinations of characters) and accents position themselves correctly. Furthermore, each font is Unicode friendly, meaning that the encoding is standard world wide. Please see the links above in this paragraph for more information on how to apply this technology.
There are also some new languagegeek.com fonts which have been designed specifically for individual languages. This way, the unique characteristics of each language can be accommodated.
Make the font look better on your screen with Font Smoothing.
Full Aboriginal Unicode Fonts
Download Aboriginal Serif (FREE)
Version History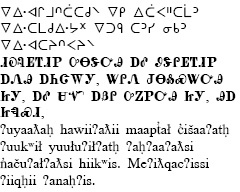 ---
Download AbRoman Serif (FREE)
Comes in Regular, Italic, Bold, and Bold Italic.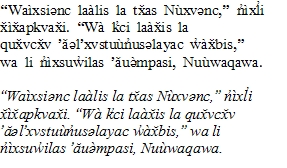 ---
Download Aboriginal Sans Serif (FREE)
(New version as of Dec. 17, 2004)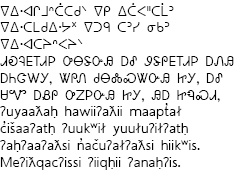 Dakelh (Carrier Dene) Fonts
Download Morice
(Not ready for download yet)

---
Regular, Italic, Bold, Bold-Italic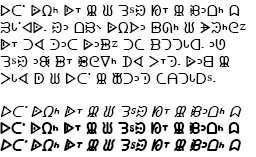 Blackfoot Fonts
Regular, Italic, Bold, Bold-Italic